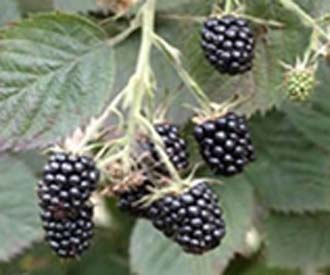 Loch Tay Blackberry
Rubus fruticosus
An early season thornless blackberry with short compact canes suitable for small gardens.
Pollination:
  Loch Tay is self-fertile and a pollinator is not necessary for producing a crop.
A guide to choosing Blackberry Plants
---
Loch Tay Blackberry Plants for sale - order online
---
History and description of Loch Tay
Loch Tay was raised at the Scottish Crop Reseach Institute. The berries are medium sized and glossy black. They are sweet with some balancing acidity. They ripen from late July into August. The canes are completely thornless. They are shorter and more compact than most other varieties making this variety one of the best suited for smaller gardens, containers or incorporating into a row of raspberries.