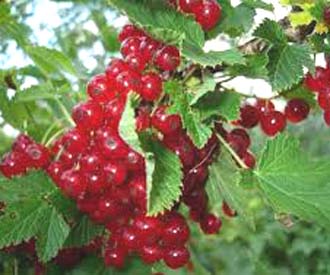 Redstart Redcurrant
Ribes rubrum
A late ripening redcurrant highly recommended for jelly making
Pollination:
  Redstart is self-fertile and a pollinator is not necessary for producing a crop.
A guide to choosing Redcurrant Bushes
---
Redstart Redcurrant Bushes for sale - order online
---
History and description of Redstart
Redstart is a late ripening redcurrant raised at East Malling Research in Kent, UK. The berries ripen in mid August. It produces very heavy crops of high quality berries. The bushes have an upright growth habit and good wind tollerance.