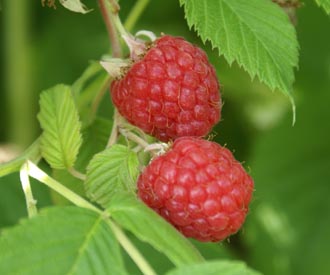 Glen Moy Raspberry
Rubus idaeus
The earliest of the summer fruiting raspberries
Pollination:
  Glen Moy is self-fertile and a pollinator is not necessary for producing a crop.
A guide to choosing Raspberry Canes
---
Glen Moy Raspberry Canes for sale - order online
---
History and description of Glen Moy
Glen Moy is the earliest ripening raspberry. The fruit can be picked from late June. Heavy yielding producing attractive firm well flavoured fruit particularly suitable for freezing.