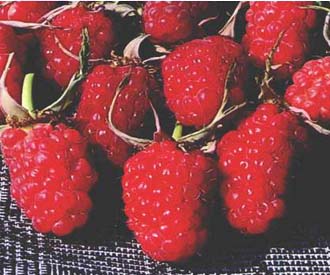 Malling Admiral Raspberry
Rubus idaeus
One of the older varieties with good disease resistance
Pollination:
  Malling Admiral is self-fertile and a pollinator is not necessary for producing a crop.
A guide to choosing Raspberry Canes
---
Malling Admiral Raspberry Canes for sale - order online
---
History and description of Malling Admiral
Malling Admiral is a late summer raspberry. Ripens from mid July to mid August. Berries are large with good flavour. Canes are vigorous and disease resistant.