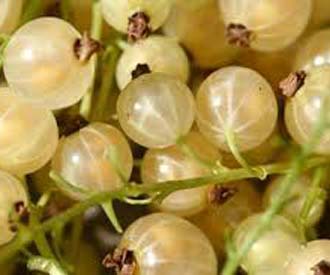 White Versailles Whitecurrant
Ribes rubrum
An early ripening whitecurrant which produces long trusses of pale yellow berries.
Pollination:
  White Versailles is self-fertile and a pollinator is not necessary for producing a crop.
A guide to choosing Whitecurrant Bushes
---
White Versailles Whitecurrant Bushes for sale - order online
---
History and description of White Versailles
White versailles is the most popular and widely grown of the whitecurrants. It is early ripening and the berries are ready for harvest from early July in southern England. It is a heavy cropper producing long trusses of large pale yellow berries. Pleasent sweet flavour.